Humidifiers: Your Solution for Balanced Indoor Humidity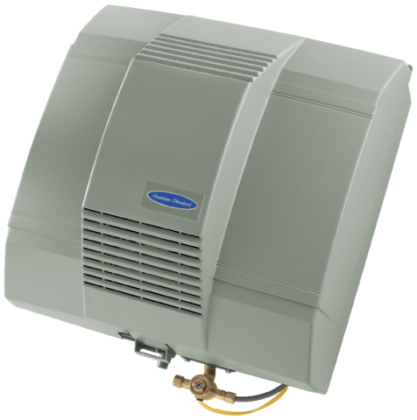 Looking for a dependable solution to maintain optimal indoor humidity? Whether you're constructing a new home, remodeling your existing spaces, or simply needing better control over the moisture levels in your environment, humidifiers are the perfect answer. Thanks to recent advancements in HVAC technology, controlling indoor humidity has never been easier. Humidifiers not only improve the quality of air but also play a vital role in maintaining a comfortable and healthy living space.
At Steve's Heating and Cooling, we are Kansas City's trusted experts for installing and maintaining whole-home humidifiers. These advanced units are integrated into your home's existing ductwork, offering precise humidity control throughout the house.
Whole-home humidifiers offer an efficient solution for homes of all sizes! These systems work alongside your existing HVAC unit to distribute humidity evenly throughout your house, offering more flexibility, energy efficiency, and an improved living environment.
How a Humidifier Can Improve Your Home's Air Quality and Comfort
A humidifier is a device that adds moisture to the air, which can have several benefits for your home's air quality and comfort. During the winter months, when the air is cold and dry, a humidifier can help to alleviate dry skin, chapped lips, and other respiratory issues caused by dry air. Additionally, a humidifier can help to reduce the amount of static electricity in your home, which can be a nuisance during the winter months.
The Benefits of Adding a Humidifier to Your HVAC System
Adding a humidifier to your HVAC system offers several benefits over using a standalone unit. A humidifier integrated into your HVAC system can be more efficient and effective at distributing moisture throughout your home.
A humidifier built into your HVAC system can be more convenient to use, as your thermostat can control it and can be set to adjust the humidity levels in your home automatically.
Humidification is great for:
Preventing dry skin and respiratory discomfort during the winter months.
Safeguarding wooden furniture and floors from damage due to dry air.
Mitigating symptoms of allergies, asthma, and colds.
Eliminating dry air discomfort in high air circulation rooms.
Ensuring a comfortable, well-humidified environment in every room of your home.
Why Choose Us for Your Humidifier Installation
At Steve's Heating & Cooling, we are committed to providing our customers with the highest quality service and products. Our team of experienced technicians has the knowledge and expertise to install an American Standard humidifier tailored to your home's needs. We use only the best products to ensure that your humidifier is built to last and provides you with years of reliable service. When you choose us for your humidifier installation, you can rest assured that you get the best possible service and value.
Contact us today to schedule an appointment to add a humidifier to your HVAC system and start enjoying the benefits of improved air quality and comfort in your home!