Professional and Friendly Furnace Repair in Kansas City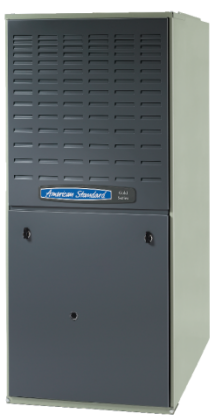 Don't be stuck in the middle of a cold Kansas City winter waiting on repair for a broken furnace!
Get quick and professional service for your home's heating needs from Steve's Heating & Cooling.  With our highly trained heating system technicians, you can count on Steve's to handle whatever problem or issue your furnace has.
Call Steve's with your urgent repair and service needs today at 816-436-8475. 
No matter what type or brand of heating system you have, our experienced team can fix it. We service all types of furnaces and heating systems.
Don't wait to get that run-down, inefficient Furnace fixed!
Even if your furnace is working, there are signs you need a heating repair.
Small problems with your home's HVAC system can quickly become a big, expensive problem if ignored.
furnace making weird sounds
heating system working harder to keep the house
energy bills have gone up
These are warning signs you have a problem and need a furnace repair. Even if your equipment provides some heating level, don't hesitate to get these sorts of issues addressed.
No furnace problem is too small to ignore. You may be dealing with something that is dirty and clogged. Perhaps a little part is loose and rattling. These little issues will only require quick repairs or minor heating maintenance if you get them handled right away. If you wait, they can quickly turn into big problems.
Your home's heating and cooling system requires all parts to work well together to provide efficient and reliable warm air. Your system could be damaged once something doesn't work as it should. It also will not operate as efficiently as it should.
Quick, convenient and friendly Furnace Repair.
If your furnace is beyond repair, our technicians can fully replace your unit by installing a new heating system. We provide professional installation of various quality, highly efficient heating systems.
Call Steve's Heating & Cooling today for heating and cooling repair at 816-436-8475. We service homes and businesses in the entire Kansas City area.