While Steve was the person who started our locally-owned HVAC company decades ago, it's Shaun Kilburn who runs the shop now. Shaun is the owner of Steve's Heating & Cooling. After a decade of working on in the heating and cooling industry, Shaun took over Steve's to continue the company's great tradition of quality service by a friendly, experienced team.
Hailing originally from Pasadena, California, Shaun went on to get his bachelor's degree from the University of Phoenix. Shaun has a wife, Wendy, as well as two sons, one daughter, and a dog which is a Great Pyrenees.
When he's not busy running the shop, Shaun keeps busy with a variety of activities. He enjoys cycling and considers himself a "Foodie." And for the past five years, Shaun has been the Assistant Scout Master of the Order of the Arrows.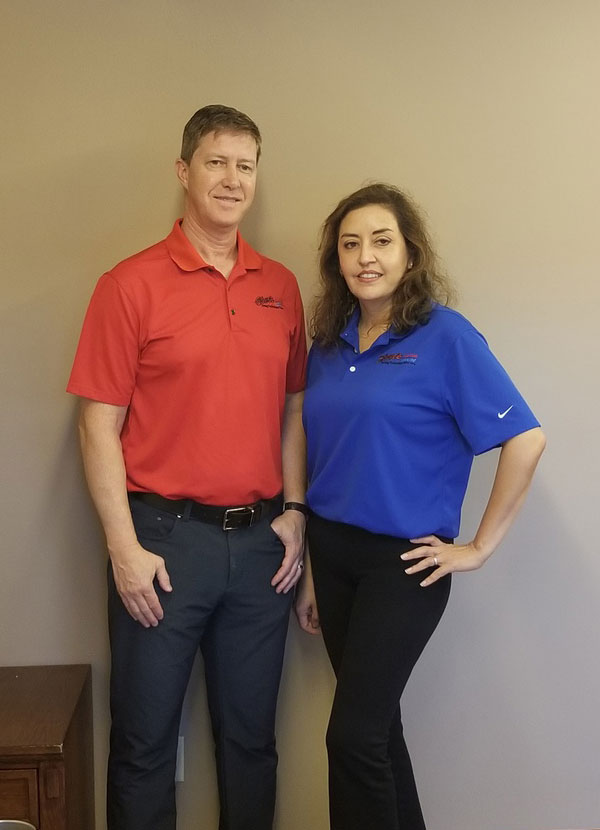 While Shaun Kilburn is the owner of Steve's Heating and Cooling, it's his wife that makes sure the trains run on time. Wendy is the Office Manager at Steve's.
Wendy has quite the interesting background. She was born in Lima, Peru. Then at five, moved to Miami, Florida where she was raised and attended high school (it should be no surprise that she is bilingual). She went on to get her bachelor's degree in Public Administration.
When she is not busy running the office or with her teenage son, Wendy has a lot of activities that keep her busy. She has been a member of the Lions Club International since 2010! She also enjoys several hobbies such as volunteering, cooking and dancing – she even performs Peruvian folk dancing!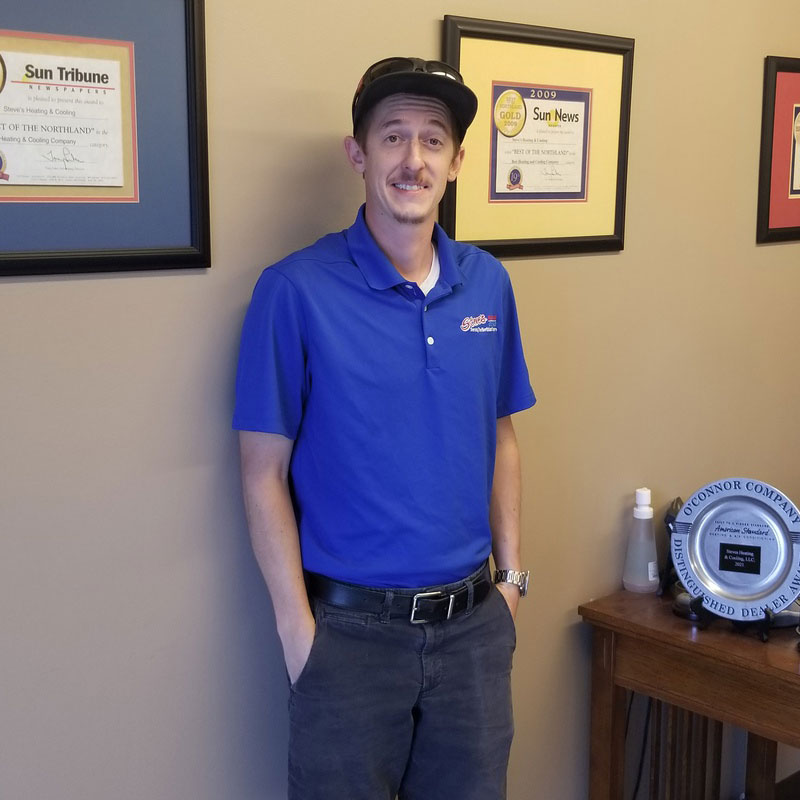 Cordell Nightingale is Steve's Heating & Cooling's General Manager. He joined the company just recently in 2022 but came to us with nearly a decade of experience in the HVAC industry.
Cordell is originally from Georgia. He received his Master Mechanical/HVACR certification and his Universal EPA certification. He is highly trained and skilled at handling any type of heating or cooling problem!
Cordell and his wife Marilyn have a growing family. With two young girls, they are expecting their third child soon! He is active in his church, and he enjoys spending time building things, like doing woodworking projects.
One surprising fact about Cordell is that he is a Yo-yo Champion! Not just that, but he's taught two Kansas City champions how to play.
Our newest, and definitely youngest, member of Steve's Heating and Cooling is David Kilburn. David, the son of owner Shawn Kilburn, is an apprentice learning the ropes of the heating and cooling industry.
He started doing work to learn the family business in the summer of 2022. He was a student at St. James Academy. He is an Eagle Scout, so it's no surprise he loves being out in nature.
David is a bright young man working hard to learn the trade!