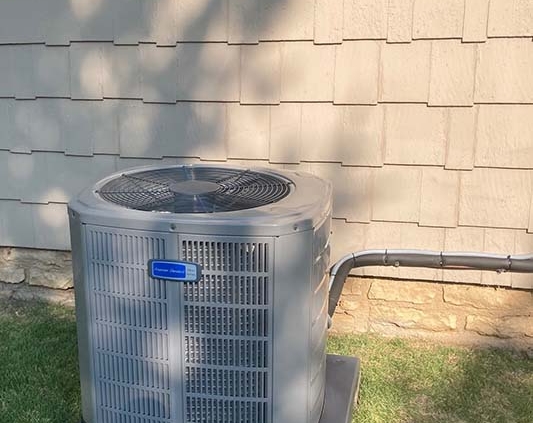 Northland AC & Furnace Installation
An Old Air Conditioner Cannot Last Forever.
It doesn't get much better than September in Kansas City. Unless we are experiencing a late summer heat wave, this is the time of year when it finally feels good to be outside!
The days of raking leaves and Pumpkin Spice, everything is within reach—no more battles over the thermostat. You can finally open the windows and let the fresh air in!
In fact, your home's comfort system may be in coasting mode – with no need for heat yet from the furnace and a lot less strain being put on your air conditioner.
This is the time when Midwest residents can finally stop worrying about their home's HVAC system. But ironically, it's also the perfect time to be thinking about it.
Perfect Time for Northland AC Installation
In early fall, when temperatures are just about perfect, is exactly when you should be thinking about your home's heating and cooling needs.
Why? Because you don't need them right now!
You are not under the gun of a heat wave having to make a quick decision on an air conditioner that stopped putting out cold air. And the middle of a cold snap is actually a dangerous time to learn your furnace is broken. Not only will you have to make quick decisions about very big investments, the people you need to do the job – like our team at Steve's Heating & Cooling – are swamped handling all the repair jobs your neighbors and people across the Northland area are having.
Fortunately, there are a lot of pretty smart homeowners who know this. Kendall is one of those homeowners, and this is what happened to him this past September.
Worry-Free Northland AC Installation & Furnace Maintenance
Kendall is a longtime customer of Steve's Heating & Cooling. He and his wife live with their two dogs in the Northland area, and they have been there for a long time. In fact, they have owned their Northland home for a quarter of a century!
Over the past decade, our skilled technicians have come out to service his home's heating and cooling system about a half dozen times – even though we were not the ones to install it. Our team is trained and experienced to handle any type of HVAC system, so we frequently service customers who may have had a system installed by someone else.
One other thing that makes Kendall a smart Kansas City homeowner is that he has a service plan with us. He is a member of our VIP Protection maintenance plan, which means our team comes out for regular tune-ups, and he gets priority service whenever he needs it!
Out-dated & Inefficient Air Conditioner
Kendall initially reached out to Steve;'s Heating & Cooling for a problem with his air conditioning system. As he had one installed many years ago, it was a system that ran off of R22 refrigerant.
The problem with R22 refrigerant is that the federal government banned the production of R22 for environmental reasons a couple of years ago. So anyone who needed a recharge of that refrigerant could no longer rely on a simple service call for a recharge. The nation's supply of R22 is dwindling every day. Whatever is left can be very expensive. And getting a refill of R22 is only temporarily handling the situation, as you've got an old AC that will surely not be able to be fixed once this type of refrigerant is completely gone.
This R22 ban is not a problem for most homeowners as every air conditioning unit made in the last two decades was made not to use R22. But that means those homeowners who were lucky like Kendall to have a unit lasting for 20 years may be now facing this dilemma. But no air conditioner that is 20 years or older should be relied upon to get you through another hot Kansas City summer anyway.
Fortunately, Kendall was aware of this and was ready to talk about his options in replacing his old air conditioner. His furnace was also very old, so he decided it was time to upgrade his home's entire comfort system. Kendall was very interested in getting a quality system, one that he could rely upon for decades, just as he did with his old system.
Our certified team at Steve's Heating & Cooling came out and thoroughly assessed his home's size and other factors to provide Kendall with a quote on exactly the type of air conditioning and heating system his home needs. We provide free installation estimates for anyone!
Installing a New Furnace & Air Conditioner
In early September, our technician went out to begin the installation work (learn more about our skilled team members on our website).
While we were installing a great new energy-efficient system, it was a great opportunity to handle another issue a tech was having. He didn't like the location of his old AC unit and wanted to see if we could put the new one in a different position.
We were able to accommodate his request. We moved the outdoor condensing unit to a new location on the west-facing exterior from the south-side backyard.
What we installed for Kendall was a quality American Standard system. American Standard provides excellent and efficient heating and cooling units that are made in America, so you know you are receiving something built to last! Kendall got a new 14 SEER air conditioning system and an 80,000 BTU furnace.
Along with getting a modern energy-efficient HVAC system, Kendall got a 10-year warranty with 1-year free labor.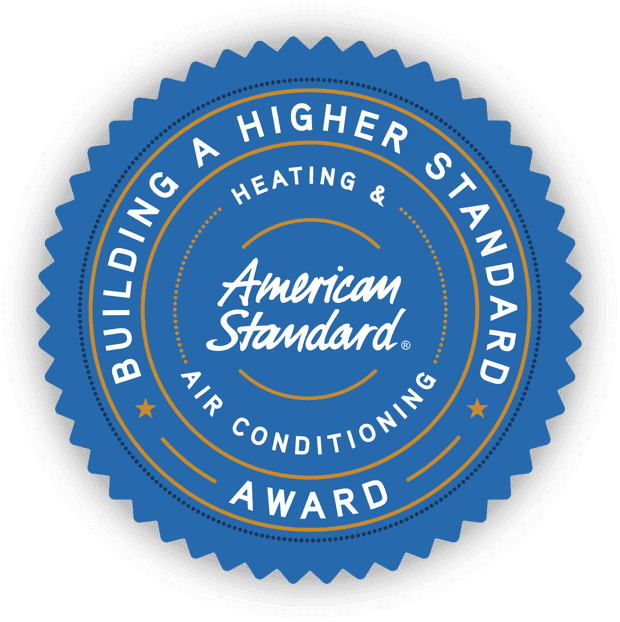 Professional AC & Furnace Installation: Northland & Beyond
Whether you live in the Northland, the Kansas City metro, or any surrounding areas, call Steve's Heating and Cooling for quick cooling system repair or installation at 816-436-8475.
https://stevesheatingkc.com/wp-content/uploads/2022/05/KendallMills-ac.jpg
866
533
stevesheatingkc
https://stevesheatingkc.com/wp-content/uploads/2023/05/Steves_Heating_Cooling-340.png
stevesheatingkc
2022-05-02 20:55:43
2023-07-10 13:24:31
Northland AC & Furnace Installation